The idea of User Generated Content is a rising trend in recent years. There comes a lot of difference in the rate of conversion and decision making when you use user generated content in replace of stock images.
Before delving into the topic, let's first see the definition of User Generated Content:
UGC Meaning – any type of content – Image or Video created by the supporters, fans, or any human is considered UGC. UGC can be generated through the influence of brands.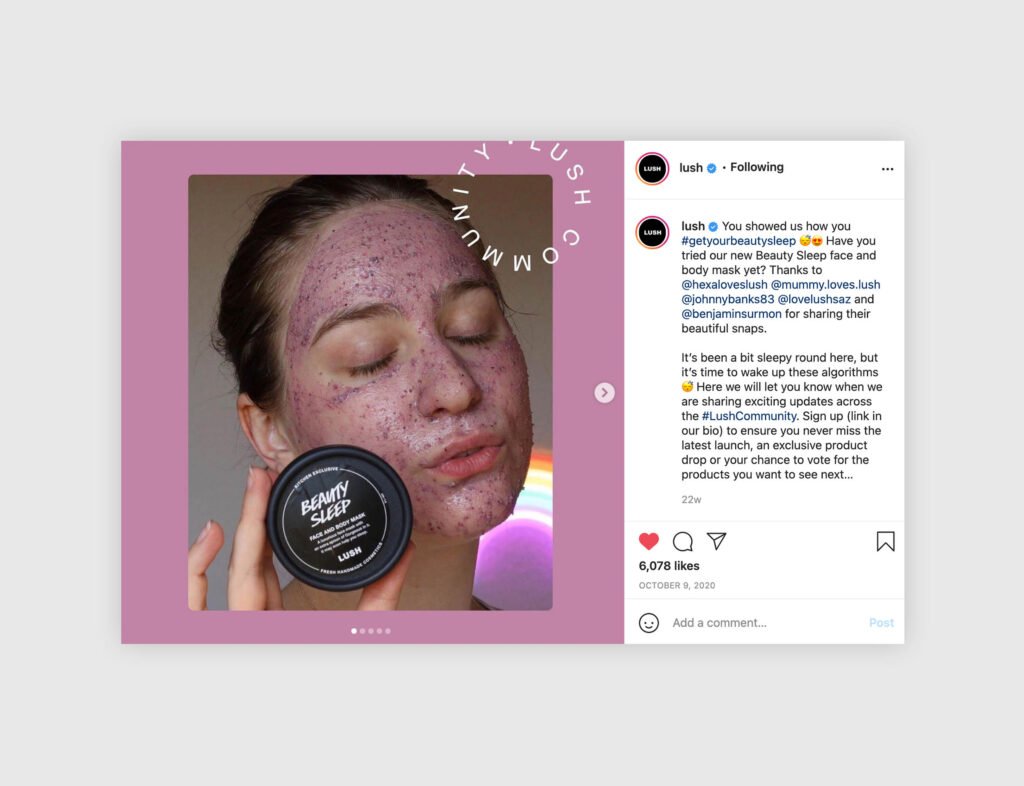 The brand encourages their customers to generate content on their product, select the best of the best content from all over the internet and feature the best in their social media platforms giving the credits to the customer.
They create their strategy to test and figure out the best engagement methods using the user generated content. The usage of user generated content has opened a gateway to brands to engage effectively through social media. This also improved the conversion rate of the landing page than using the stock or product image on white background.
This way posting the content created by your users, brings more credibility to your brand's products and influences their decision-making process more clearly.
Choose Your Style
You need to find your social angle in which way you want them to reflect your brand. You need to take this more interestingly and eventually, you will come across new methods that may suit your brand and increase your level of engagement.
Let's see an example of UGC marketing that works for Nike:
There are several brands like Work Hard Anywhere that have more than 154K followers and use 100% of user generated content. The brand brings the images to life of what the experience of working hard anywhere members look like.
Questions you need to think about before working on UGC strategy:
What makes our brand and product unique?
What brand guidelines and styles do you want them to follow?
What is the ideal way of publishing your brand?
What type of stories would you like them to speak about?
The Best Method:
There are many things that people misunderstand about the user generated content they need numerous resources and a proper foundation for their profile.
Then what is the best method to make this happen?
We find three methods that are more effective to work and analyze.
First one, you need to encourage your audience to engage with your brand by posting giveaways, contests, and polls.
Second, create a hashtag for your brand, especially for UGC.
Third, try some collaborations with micro and macro influencers to engage with your target audience and with their audience base who resonate with the same areas of your brand.
For example: Post a giveaway and ask your followers to tag their friends who resonate with the same area of interest and this chain continues to reach a broad audience.
The Real Truth:
The real truth about the social media growth using the UGC is it takes its own time to gain momentum. There are several social media tools for you to track and analyze your UGC strategy.
Do proper research and once you find the people who resonate with your brand's guidelines and USP, connect and ask them to take part in your UGC campaign. You can connect with them through comments, Instagram direct messages, email, etc., But we found that Instagram DM and email are the best methods to reach out to the owner of Instagram accounts.
More than posting and asking people to engage with your brand, You need to become a networking person for your brand and make your followers interact, engage and work for your brand in an indirect way of improving the momentum to reach a broad audience.
Here are some user generated content examples:
Best Practices:
Try to Understand: Never stop A/B testing with UGC strategy, take 50%-50% audience or collaborators to test 2 different kinds of content type and format. For example, encourage 2 sets of people to create 2 different concepts of images. Once the system gathers the metrics about your testing, select the winning method and start testing it with the next method in A/B testing again.
Span of Testing: The testing period may vary depending on the amount of traffic arriving to interact. You need to be patient to collect enough data and analytics to determine the winner within a period. Your results need to be stable for a certain period to find the winner for the campaign.
Permission/Copyright: Be aware of the images and clips you are going to use for your UGC campaigns. Using random images and clips from Instagram may go against commercial terms and may push you into copyright infringement. So, post clips of images that you have permission to use.
Now, it's time for you to find, analyze and figure out the winning method of UGC strategy that matches your brand guideline. This may take time to gain momentum until you find your way of user generated content.