Top Leading Agency in Chennai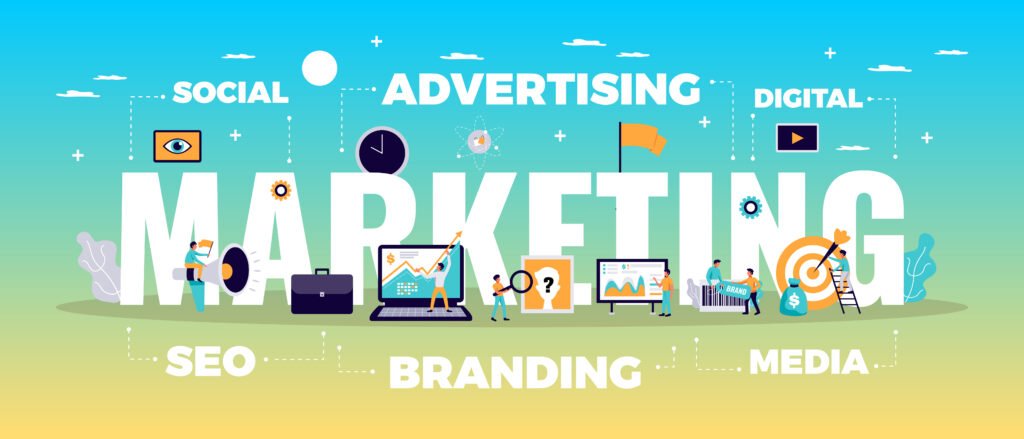 Trimzo digital agency
Bleap digital marketing
O3M digital marketing
EchoVME digital marketing 
Infinix digital marketing company 
Tech magnate digital marketing
Istudio digital marketing 
Social beat
Rankraze 
Pixel studio
In the last few decades, digital marketing has taken over the advertising world. In the last few years, Chennai has seen a huge influx of digital marketing agencies. A challenging task has become choosing among the best digital marketing agencies in Chennai for brands looking for digital marketing solutions.
    The majority of network agencies have relocated their offices from Chennai to Bangalore or Mumbai. As a result, there are many small independent agencies in Chennai, unlike other cities where the advertising business is very fragmented.
Trimzo was founded in 2019, as a self-driven digital marketing agency in Chennai. Trimzo is a Leading Digital Agency in Chennai with a team of young and dynamic people who want to make this world more creative! In this techie world, they strongly believe in teamwork as the key to success! In addition to its digital marketing programs, Trimzo also runs 'Trimzosocial', which is a WhatsApp Automation Chat Bot program that tries to create a friendly ecosystem.
 A full-service website and digital marketing agency based in Chennai, Mumbai, Pune, and Bangalore, Bleap Integrated Marketing Solutions offers complete web design and digital marketing solutions. In addition to Website design and development, they provide services such as Search Engine Optimization (SEO), etc.,
 Established in 2011, 7 Stones Digital has offices in Bangalore and Malaysia. It is a full-service and performance digital marketing in Chennai. Mobile App Marketing techniques they use are extremely advanced and can help you launch a mobile app showcasing the services that you offer. Hyundai, Le Meridien, and Gaana are some of their clients.
The Award-winning company with 12 years of experience in the digital marketing field! With SMM and digital marketing, they offer 360° digital presence service in Chennai, including SEO, Google & Facebook ads, SMM, Influencer marketing, etc.,
Infinix Digital Marketing:
 A digital marketing agency specializing in Brand Development & Engagement is one of the Best Digital Marketing Agencies in Chennai. Along with creating a winning digital plan to give an upward thrust to your business, they keep the costs affordable too. They almost cross 1000+ projects with 548 clientele for their renowned brands.
Tech Magnate Digital Agency:
TechMagnate specializes in offering SEO services. In 2017, DDD awarded them the award for the best SEO campaign design. The agency has offices in India's major cities, including Chennai, Delhi, NOIDA, Gurgaon, Faridabad, Mumbai, Pune, Bangalore, Ahmedabad, Hyderabad, Chandigarh, Jaipur, and Coimbatore.
In addition to being one of the Best Digital Marketing Agencies in Chennai, they have prestigious clients like Airtel, Bajaj FinServ, Reliance Communications, JK Technosoft, Fortis Healthworld, and Aditya Birla Finance.
 As a web design company with more than 11 years of experience (founded in 2008), they have an impressive clientele list as well. This list includes prominent There are over 900 clients, including L&T (Larsen & Toubro), Visteon, Butterfly home appliances, Mitsubishi, Lucas TVs, and many more. Through their different digital strategies, these clients have benefited greatly.
Social beat Digital agency:
The Socialbeat digital marketing agency was founded in 2012 and has more than 200 marketing professionals on staff. The agency has offices in Bangalore, Mumbai, NCR, and Chennai. The agency is a premier partner with Google. Facebook, Amazon, and LinkedIn. In addition to Bharat Matrimony, Chumbak, RummyCulture, Dhani, and Scaler, they work for several other companies as well.
In 2016, they were founded and they are a white hat digital marketing company that helps the client improve their online presence, including Virginia Tech, Europe study center, Hep Audrey, Tapovana, Santhosh supermarket, unimo pet shop, Tata real estate, etc., they are a digital marketing company in Chennai that strictly adheres to white hat digital marketing techniques.
 Pixel studios provide its clients with a highly sustainable and scalable digital marketing agency in Chennai. A strong focus on digital branding enables them to increase brand online visibility and offer many unique solutions that no one else in the market has. They include RFID-based solutions, business process automation (BPA), and data analytics and presentation (DA&P).